Interior Design & Architecture.
B&D Cuantic Design Group Thirty years of experience as an interior designer for luxury homes, Palaces, Hotels, Retail, F&B, landscaping Design endorse him when it comes to creating unique decorative projects with their own identity .
The balance between its unmistakable current Mediterranean style and the delicate classicist brushstrokes manages to capture the spirit of the luxurious mansions and their demanding owners.
Make a tailored suit for each type of client and challenge to complete. Multidisciplinary decoration studio adapted to each inspiration.
Our interior design services are made up of the following points Concept Design, Schematic Design, Detail Design, Tender design, quality surveying, specification, sample boards, cost Analysis and bill of Quantity, Value Enginering,3D Visualization.
Project management & Fit out services
We create exceptional spaces that personify the costumers at their heart, working flexibly to offer inventive solutions at every step. Whatever the project size, scale or purpose, our experience and ability to deliver the full spectrum of client needs quickly allows customers to focus on what truly matters to them.
As a leading fit-out company in Morocco, B&D Cuantic Design Group is qualified to execute turnkey solutions and fit-out projects for contractors, consultants, and private clients, suitable for all construction programs. Based on the highest standards of planning and execution excellence, our fit-out team continually increases their level of expertise by adding value to every project and highlighting potential issues to clients to avoid delays and cost overruns.
With our highly skilled and experienced staff, all-inclusive programming, vigorous budgetary control, and client-centric approach, we work diligently to exceed expectations.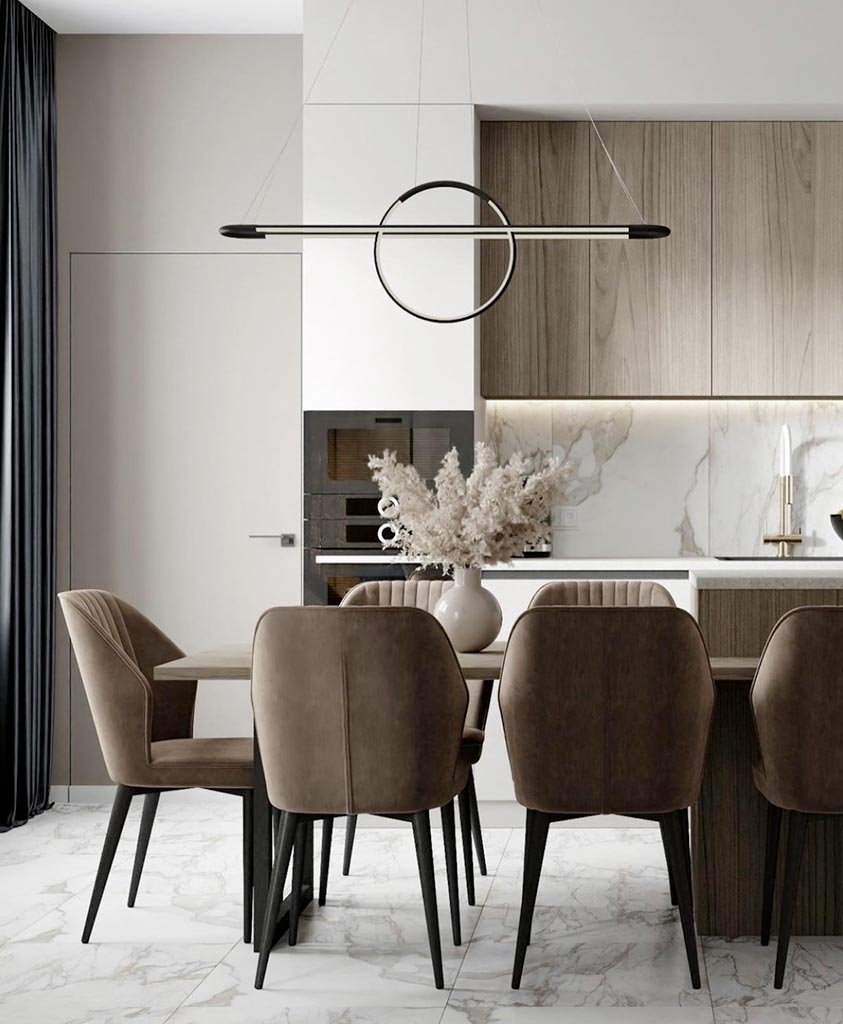 Interior Design Procurement
Work with a professional will make appears that everything runs smoothly but behind the scenes that are never the case.

The interior designer will make sure that the highest level of quality is delivered in the most reasonable amount of time without the stress and time waste for the client.

The interior design team communicate with all suppliers regarding specifications, ordering, quality inspections, coordination, delivery and financials.
In this stage, everything is examined, and nothing is left to chance. Every furniture finishes, every fabric details or colour specification is recorded and registered. Every item price is checked and showed clearly to the client.
B&D Cuantic Group Design is a multidisciplinary interior design studio based in Marrakech, Morocco specializing in luxury interiors for residential developments.
Our team enjoy collaborating on product designs having worked on projects across the globe ranging from private complex in Emirates & Qatar to apartments in Houston, and developments in London.
Our technical and creative range also incorporates commercial design for high-end offices, boutique hotels, restaurants and exhibition spaces. Arabic fusion and contemporary come together for a living and moving inspiration